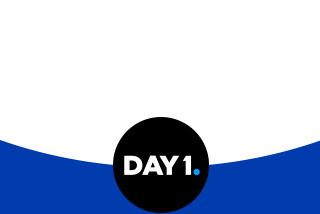 P&G CEO Challenge India 2020-2021
Registration for the 2021 CEO Challenge has now closed, but registration for the 2022 CEO Challenge will be open soon. Please check back here late Summer 2021 for more information. If you would like to stay in touch with us in the meantime to hear about other upcoming events, news, and vacancies, please complete the personal information form at
https://www.pgcareers.com/stay-informed
.
Instructions
Welcome to the P&G CEO Challenge 2020-2021. The P&G CEO Challenge is a one-of-its-kind Case Study Challenge that is designed to test your problem-solving skills while dealing with critical business situations. The CEO Challenge cases are designed to give you a flavour of the everyday business decisions you will get to take as the Leader of a Global Brand like Pantene, Oral-B, Ariel, Gillette etc.
This year, you will explore the fabulous history of Hair Care and learn about the various innovations in this category!
Stay tuned for the P&G Masterclass for an introduction to the case study and tricks and tips to crack the solutions.
Basic Guidelines
Your team must have 3 members. Teams that are larger will not be considered.
Please be prepared to provide your email address while registering. We encourage diversity in all its forms for successful teams.
Eligibility
All eligible students will receive communication from your respective Placement Committees via E-Mail.
We at P&G hold strong to our Purpose, Values, and Principles. Among those values are integrity and trust. We expect all participants to uphold the highest standards of integrity and trustworthiness as they prepare themselves and compete in all portions of the competition.
If there is ever any situation where a violation of these values occurs by even a single member of the team, or if a violation of these values seems to have happened, P&G reserves the right to eliminate the entire team from the competition without any question.
Case Challenge
The Online Case Study this year has been designed around a real-time Problem Statement based on the P&G brand Pantene, and will test your skills across Marketing, Sales, Finance, Consumer Market Knowledge and Operations.
The Case Study consists of 15 Multiple Choice Questions which will have to be attempted by the team within 60 minutes.
How to Prepare
We will be conducting a P&G Masterclass on 11th October to introduce you to P&G, the Case Study, the Hair Care Category and to give you an opportunity to interact with P&G Leadership. The invitation for the Masterclass is exclusively for the top 200 registering teams!
Disclaimer
All information provided in the case study is used for test purposes only and may not be an accurate representation of reality. The facts, data, opinions, characters, company names, etc. were created for the use of this case study only. Any resemblance to actual persons or companies is coincidental.